129 13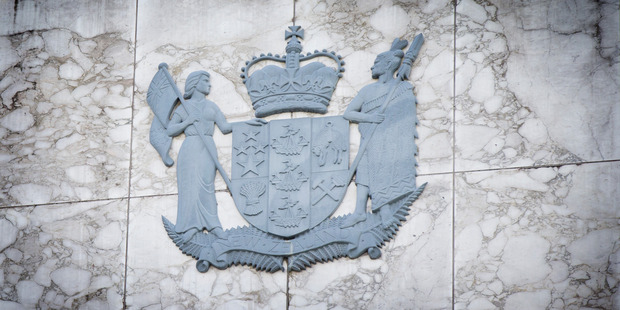 A 5-year-old boy nearly died from his step-father's hidings and a judge says he will suffer forever. Photo: NZ Herald
Injuries sustained by a 5-year-old boy were so horrific a judge broke down in tears as she addressed court during the sentencing of the man that inflicted them.
The 5-year-old boy "will suffer forever" the judge told the courtroom, and has to wear a helmet every day because of the abuse he endured.
Troy Jackson, 31, was jailed for six years and two months at the Manukau District Court last month.
After Judge Soana Moala delivered the sentence, the boy's new family erupted in rage that it wasn't long enough and said he should be behind bars "for life".
The judge said she knew how they felt but had to apply the law.
With tears in her eyes, the judge earlier said she couldn't stomach detailing the boy's injuries and the impact of Jackson's offending on him.
Child advocate Cherie Kurarangi Sweeney said the sentence was unfair but said it wasn't the judge's fault - it was a fault of the law.
"There will never ever be enough of a jail sentence to bring this boy his life back - no sentence will be long enough or strong enough. Children's rights should be held paramount above others."
The Weekend Herald was granted access to the documents which the judge deemed "too harrowing" to detail.
In November 2015, the boy began living in Mangere with Jackson and his partner, who the Weekend Herald cannot identify, with her 9-year-old daughter and his 2-year-old son.
A month later, the boy was admitted to Middlemore Hospital with a hip dislocation which was apparently caused by a metal gate falling on him.
Police and social workers investigated but the incident was ultimately treated as an accident.
On August 10 last year, the boy was beaten was punched, smacked and whipped with a belt so badly he collapsed and began to fit.
An ambulance was eventually called at least an hour later and an experienced paramedic remarked: "You had beaten this kid half to death."
The boy was critically unwell and unresponsive - an immediate assessment of his "obvious" injuries included bruising to his back, hip and head. They'd "not been caused accidentally".
Jackson told police the injuries had been caused by his partner's 9-year-old daughter.
The girl was interviewed by a specialist child witness interviewer and initially said she caused all the boy's injuries because he'd thrown a dinosaur toy at her. She later admitted it was Jackson.
The boy was also spoken to by a specialist and told them about regular "hidings" when he was punched and kicked by Jackson.
He told his current caregivers: "I can't tell on them or I will get in trouble."
His blood was found in four rooms of the house.
Jackson later said the boy had misbehaved so he'd slapped him on the hand, kicked his bottom, struck him several times on the chest with the back of his hand and whipped him twice with a belt.
After those assaults, Jackson said he'd made the boy "run around the room, during which time [he] fell over, banged his head and then began fitting".
He also admitted hitting the boy on the bottom with a belt and smacking him on his hand and bottom.
Jackson then later denied the assaults but pleaded guilty after being formally charged with causing grievous bodily harm and two counts of neglect.
After the attack, the boy spent two weeks in hospital with a life-threatening brain bleed and because of an infection, he had to be nursed in isolation and couldn't play in the therapy room.
A piece of his skull is missing and with only skin to protect his brain, he needs to wear a specialist helmet.
He's visited by a nurse daily and has to wait six months for reconstructive surgery. In the meantime, his activities are controlled in case he gets hurt again.
But the harm he suffered isn't limited to his serious physical injuries.
He can't attend primary school until he's 6 because his brain injury has affected his attention span and ability to cope at school.
His new caregivers, who Judge Moala said are loving and want to adopt him, said when the boy thinks he's in trouble, he hides from them and when he's told off he cries.
And a psychologist said the boy has a "significant" need for touch and cuddling, but doesn't know how to seek it out and is mistrusting.
He tends to bond with one or two adults, and clings to them as much as possible.
"He is extremely fortunate to be alive and extremely fortunate that he has now got a loving family that are attempting to take care of him," Judge Moala said.
"He is at serious risk of injuring himself because of what you have done to him and he will suffer forever because of what you've done to him."
The judge said Jackson's lawyer, Sarah Mandeno, had done "everything possible to paint [Jackson] in a good light" and asked she take into account his "genuine remorse".
Judge Moala set a starting point of seven years imprisonment for the grievous bodily harm charge for the "extreme level of violence, the vulnerability and defencelessness of the victim, the breach of trust".
She gave an uplift of 18 months for the neglect charges before giving a "limited" discount of four months for mitigating factors and 25 per cent for Jackson's guilty plea which left an end sentence of six years, two months imprisonment and $500 reparation.
Jackson's partner has also been charged and is set to be tried later this year.
Seconds after Judge Moala delivered her sentence, the boy's new family erupted in rage.
One person yelled: "That's not enough" and "he should be going for life".
The judge addressed the upset family and told them "no sentence I impose is going to change what he has done but I must apply the law".
"I absolutely understand how you feel."
Sweeny, who founded the Nation of Advocates for the Rights of Kids, has been campaigning to get the changed so harsher sentences could be imposed.
She urged anyone who was outraged by Jackson's sentence to email the Minister for Social Development or the Minister for Corrections.
And if anyone had concerns for children they knew, Sweeny said to contact their local community agency, Family Start the police.